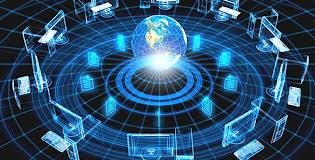 Introduction to Networking explains computer networking basics in easy to understand terms, using concepts common to everyday, non-computing experience. A brief introduction explains how networks have become so important to businesses and individuals. This course emphasizes networking fundamentals, explaining the software and hardware that makes networking possible.
On completion of the course, you will be capable of performing basic computer networking tasks such as DSL connectivity configuring connections to an Internet Service Provider and creating a private network. Be ready to begin training for CCNA Certification or employment in a computer-networking career.
Duration: 3 Months
Details

Learn how and why networks work rather than focusing on memorization of terms and numbers
Be capable of performing basic computer networking tasks
Understand the difference between client/server and peer-to peer networks
Learn how routers operate
Learn to connect to the Internet using broadband connections, configuring a home router, and testing what you've done
Be well prepared apply your new found knowledge to future changes in networks and networking

Course Outline

History of Networking
How Networks Operate
Peer-To-Peer Versus Client/Server
Network Types and Topologies
Segmentation and Routing
Protocols
TCP/IP
Name Resolution and Services
Wide Area Networks (WANs)
Remote Access
Making Internet Connections
Review and Conclusion

Requirements

Prerequisites:

There are no prerequisites to take this course.

Requirements:

Hardware Requirements:

This course can be taken on either a PC or Mac.

Software Requirements:

PC: Windows XP or later.
Mac: OS X Snow Leopard 10.6 or later.
Browser: The latest version of Google Chrome or Mozilla Firefox are preferred. Microsoft Edge and Safari are also compatible.
Adobe Flash Player. Click here to download the Flash Player.
Adobe Acrobat Reader. Click here to download the Acrobat Reader.
Software must be installed and fully operational before the course begins.

Other:

Email capabilities and access to a personal email account.
Course Fee: USD 120Now available at Afghanistan, Bangladesh, Bhutan, India, Maldives, Nepal, Pakstan and Sri Lanka