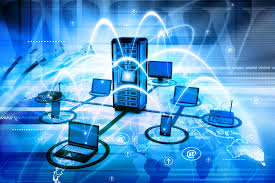 Learn real-world applications for the concepts you learned in Introduction to Networking. Continue to build your knowledge of networks and networking, with detailed treatments of TCP/IP, how switches and routers operate, DNS, and more.
You will gain a full understanding of almost every aspect of networking technology, including hot topics such as virtual private networks, security, Internet connectivity, and cloud computing. Completion of this course and its prerequisite should serve as a springboard for a career in computer networking or training for CCNA Certification.
Duration: 3 Months
Details

Learn crucial real-world applications for the computing and networking knowledge you attain
Examine all of today's important issues and concerns – privacy, security, data transfer speeds, and cloud computing
Learn about IP addressing, the four primary IP address classes, and all about the various protocols that come packaged within TCP/IP
Learn various encryption schemes and acquire firsthand knowledge of how data is encrypted, processed, and secured

Course Outline

Getting up to Speed
Path of a Packet
Routing
Routing Protocols Explained
TCP/IP in Detail
Fundamentals of Networking Security
Encryption
Virtual Private Networks
DNS Names, Concepts, and Components
DNS Resource Records and Resolution
Internet Servers and Services
Understanding Servers

Requirements

Prerequisites:

Completion of the Introduction to Networking course (or equivalent experience).

Requirements:

Hardware Requirements:

This course can be taken on either a PC or Mac.

Software Requirements:

PC: Windows XP or later.
Mac: OS X Snow Leopard 10.6 or later.
Browser: The latest version of Google Chrome or Mozilla Firefox are preferred. Microsoft Edge and Safari are also compatible.
Adobe Flash Player. Click here to download the Flash Player.
Adobe Acrobat Reader. Click here to download the Acrobat Reader.
Software must be installed and fully operational before the course begins.

Other:

Email capabilities and access to a personal email account.
Course Fee: USD 120Now available at Afghanistan, Bangladesh, Bhutan, India, Maldives, Nepal, Pakstan and Sri Lanka