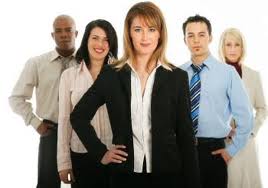 Leadership skills can help you gain the respect and admiration of others, while also allowing you to enjoy success in your career and more control over your destiny. Contrary to popular belief, leadership skills can be learned and developed. Even if you don't hold a leadership position, this course will teach you how to use the principles of great leaders to achieve success in almost every aspect of your daily life.
Duration: 3 Months
Details

Learn to recognize behaviors in your own personality that could be negatively affecting your leadership capability and how to begin changing them right away
Gain practical tips for guiding and support others
Learn who you are as a leader and how you can be most effective
Learn how to make decisions and influence others without forcing them to comply

Course Outline

Leadership Qualities and Models
Leadership Responsibilities
Value-Centered Leadership
Leadership Self-Assessment
Leadership Skills: Team Building
Leadership Skills: Communication
Leadership Skills: Coaching or Mentoring
Leadership Application (Personal): Behavioral Styles
Leadership Application (Personal): Influence and Collaboration
Leadership Application (Professional): Providing Strategic Vision
Leadership Application (Professional): Creating/Changing Culture
Leadership Application (Professional): Facilitating Creative Thinking

Requirements

Prerequisites:

There are no prerequisites to take this course.

Requirements:

Hardware Requirements:

This course can be taken on either a PC or Mac.

Software Requirements:

PC: Windows XP or later.
Mac: OS X Snow Leopard 10.6 or later.
Browser: The latest version of Google Chrome or Mozilla Firefox are preferred. Microsoft Edge and Safari are also compatible.
Adobe Flash Player. Click here to download the Flash Player.
Adobe Acrobat Reader. Click here to download the Acrobat Reader.
Software must be installed and fully operational before the course begins.

Other:

Email capabilities and access to a personal email account.
Course Fee: USD 120Now available at Afghanistan, Bangladesh, Bhutan, India, Maldives, Nepal, Pakstan and Sri Lanka